Feminine Wisdom & Embodiment
The Womb Mysteries hold the sacred blueprints of creation, a quantum feminine essence that transmits the original templates of the primordial life force. This mystical creative womb power – our gravitational magnetic center - reconnects us to the eco-system of Gaia's consciousness. There is a root network of wombs that weave the web of life. From this rooted place we can extend out into the mystery of the cosmic wombs, the supermassive black holes whose gravitational force holds us and our world together.
Medicine women, priestesses, witches and magicians throughout the ages have walked, encoded and lived this magical sacred feminine path, known across time as the Rose path. Our bodies are a mystery school.
A crowned woman in red holding a rose topped caduceus held in a circle of water, symbolizing a stage of alchemy. 18th century.
Words, incantations, songs, sounds, tones, spells, prayers open the gateway to the Rose.
This ceremonial-grade music was created to call upon the sacred feminine creative power.
Womb Awakening Incantation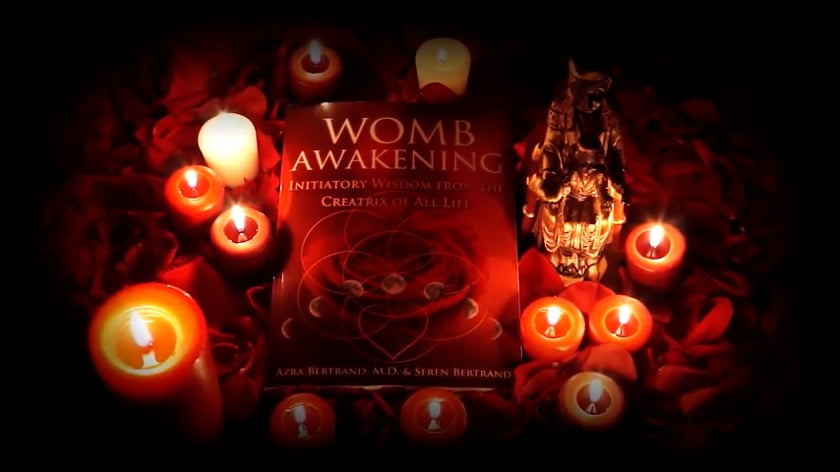 Sacred Sounds of the Womb CD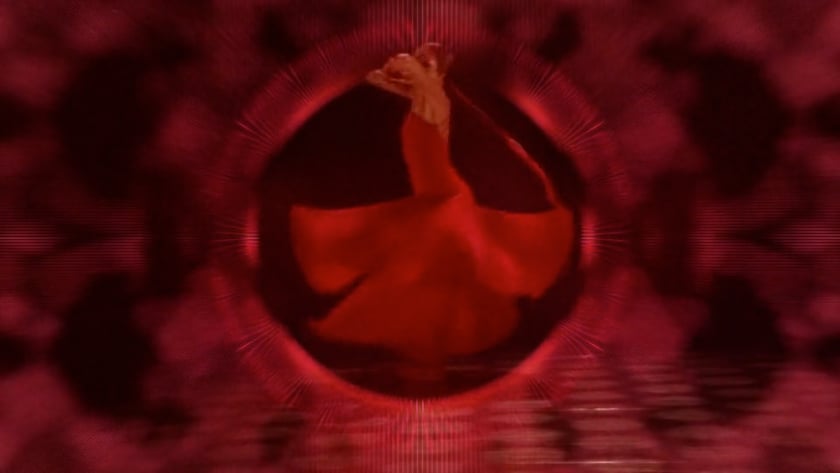 Gateway to the Great Mother CD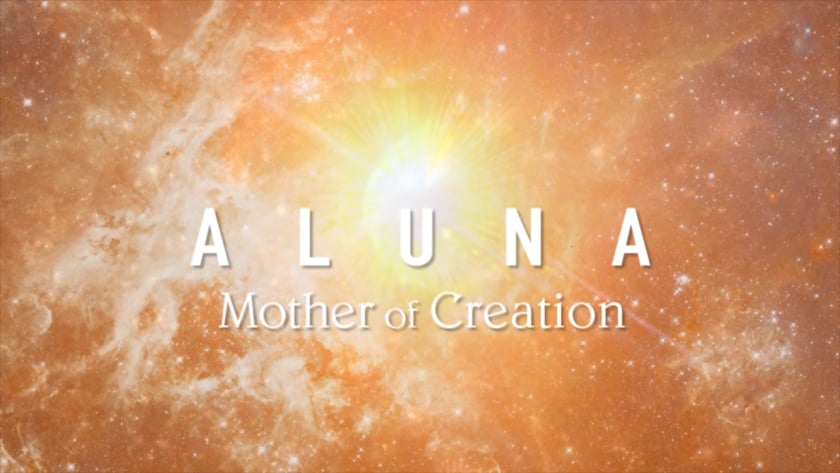 Elemental Awakening
Sound Mandala through the 4 Elements
Invocation to the Elements
This is a calling to the Mother
The spirit of the elements
The wisdom of the dragons
The guidance of the four guardians
We pray for you to be with us
We invoke your healing presence
We honor your creative power
Bring us alive with your essence
Swan and the Rose
Symbols of the Womb Mysteries of the Goddess