Meet the award-winning, best-selling book, beloved across the world.
The Ancients lived by a feminine cosmology of creation, where everything was birthed and dissolved through a sacred universal Womb. Within each of us, whether female or male, lies a holographic blueprint of this Womb of Creation, connecting us to the Web of Life. By awakening your spiritual Womb, the holy of holies within the temple of your body, you can reconnect to the transformative energy of Womb Consciousness and reclaim your sacred powers of creation and love.
Listen to an Incantation of the book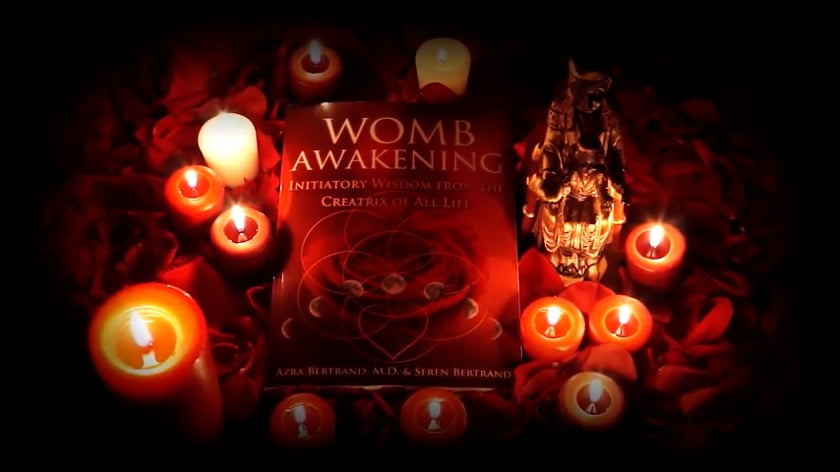 Praise for Womb Awakening
Womb Awakening gave me total body chills the moment I turned the first page. Here is a masterwork of beauty, power, and mystical truth--long buried but now rising as both women and planet Earth heal and assume their full potential and grandeur.
Christiane Northrup, M.D., author of Godesses Never Age
Womb Awakening is a magnificent achievement that gives new life to the vision of tantra, with women as spiritual power-holders and initiators who celebrated the womb as a treasury of knowledge and source of bliss, compassion, and liberating wisdom. With radiant prose, the book ushers us to the original altar and holy temple within us all, guiding us into the womb realm of magic, transforming power, and healing grace of sacred union with ourselves, our partners, and the earth.
Miranda Shaw, Ph.D., author of Passionate Enlightenment
A brilliant and heartfelt book, I believe this work has the potential to forever change our ideas about the womb. I was enthralled from the very first pages. A beautiful and timely body of womb wisdom that will be shared for generations to come.
Rosita Arvigo, D.N., Sastun: My Apprenticeship with a Maya Healer
An extraordinary book that is both a revelation and a priceless shamanic guide to the Divine Wisdom of the Feminine--obliterated and obfuscated by patriarchal religion for five millennia--a wondrous, generous, astonishing, deeply researched, and utterly extraordinary gift to women and men who are searching for the true meaning of the Holy Grail and the deeper purpose of their lives on this planet.
Anne Baring, author of The Dream of the Cosmos
Womb Awakening is a comprehensive and unrivaled guide to the hidden wisdom of the womb. More than just a book, it is an initiation into the sacred feminine mysteries, opening a portal to the possibility of embodying ancient insight. Allow yourself to be transformed by the deep feminine wisdom contained in this powerful book.
Lucy H. Pearce, author of Moon Time, Burning Woman, and Full Circle Health
Sign up below to get my Swan Mail
I promise to keep your email address safe from any trolls.